Visual Schedule for Autism (SaaS)
Value: There are 1 in 88 children with autism in the US (and potentially other countries in the world as well). These children are usually highly visual -- they respond well to visual structure -- and they do better with screen based solutions. AutismSphere was developed as a prototype in conjunction with the UNC TEACCH team based on a paper-based visual structure that is used in 20% of classrooms across the US.

People: The TEACCH approach is primarily used by teachers who are trained in using the visual structure approach.

Impact: Initial testing was positive, and as the founder I eventually took the Intellectual Property from this to Monarch Teaching Technologies broader suite of products. When vizZle launched their product in the market we were just finishing prototype testing on AutismSphere, and we could see they had 80% of our functional requirements already covered, so we joined our efforts with theirs. The vizZle solution is currently in over 2,500 special education classrooms, with an average of 7 students per classroom, for a total of 17,500 students reached (and growing).

 My Role: As founder of the venture, I worked with the UNC to identify the need, and conceive an approach to meet this needs. From here, we built a mock-up and full-blown prototype for review and feedback from real autism classroom environments.

Employer: AusitmSphere, Inc. (US -- I founded this venture)

Private Label Autism (SaaS)
Value: Per the US Center for Disease Control (CDC) an estimated 1 in 88 children in the US have autism, and research shows that these children learn better when they have three things: 1. a visually oriented approach, 2. screen or computer based instruction, and 3. a structured environment.
I helped create a solution called vizZle to deliver education customized to these learning preferences via a web-driven Software as a Service (SaaS) model.
People: There are five stakeholders involved with the delivery of this service:
1. Autistic children -- Research shows that these children learn better when material is delivered in a format customized to their learning style.
2. Parents -- the parents of these children often invest a lot of time looking for ways to help their children and give them opportunities to grow up into independent, and healthy adults.
3. Teachers -- the front-line educators often have too many children and too few resources to deliver the type of education required to reach all of these children. These educators benefit significantly from research-driven technology that helps makes their mission easier and faster.
4. School administrators -- these decision-makers at the administrative level struggle to implement a consistent and effect approach where they can monitor progress. VizZle offers them a way to do this in an affordable and scalable way.
5. Monarch Teaching Technologies Team (Provider) -- traditional software has been deployed to the classroom with training and the hope that the teachers would use the solution to help their kids. When these educators run into problems or don't understand the value, then the software is often put on a shelf and ignored -- the value lost. VizZle's SaaS design creates a feedback loop with the educators ensuring the provider team stays engaged with educators to help them adopt and continuously improve.
Impact: VizZle was developed to address the needs of all these stakeholders and, importantly, to make a difference in the lives of autistic children world-wide. Currently the solution is in over 3,000 classrooms, predominantly in the US. Three out of the five largest school districts have adopted the solution with subscriptions worth over US $100,000, and the service has been recognized with numerous awards, including a Federal Department of Education award granted to the top 6 solutions across all of education (not just special needs).
As this solution takes hold in the US and spreads internationally, more autistic children with have access to an education that makes sense to them and builds off their individual strengths. I brought my work from AutismSphere together with the what the vizZle team already had in the market and designed a service to private-label vizZle so we could form new partnerships with existing service offerings in the market.
On the right is a video I led the creation of to help tell the story of vizZle through the eyes of one little girl.
My Role: As the VP of Business Development, I was in charge of forming partnerships and developing strategy to rapidly spread our solution. As part of this I developed partnerships with Dell (in 70% of our target school district market across the US), Star Autism Support (in 10% of autism classrooms across the US), and initiated partnership conversations with internationally renown UNC-TEACCH (in 20% of autism classroom across the US)
Media:
Editor of Article: Stafford, L. (2012) Technology Transforms Classrooms of the Future. Autism Spectrum Quarterly. [Click here for article preview]
Editor of Marketing Video: Ali's Story [Click here for video]
Editor of Marketing Video: District-wide Impact [Click here for video]
Employer: Monarch Teaching Technologies, Inc. (US)
Microbusiness Incubation in Ethiopa
Value: A non-profit focused on the health care of poor women living with HIV in Ethiopia decided to help address the financial aspect of their clients lives. These women all live on less than US $1 per day and most of them struggle to feed their families and afford decent living conditions. An MBA from Duke University and I invested our summers working with this NGO to develop a micro-business incubator that would help these women design and implement profitable small businesses and increase their incomes.
People: During our two month engagement we met with over 250 women to discuss their business ideas and mapped out an approach for the NGO to systematically support their entrepreneurial visions.
Impact: By the end of the summer we had helped launch one business and put in place a process with a service owner. The team now regularly meets with aspiring entrepreneurs to discuss their ideas, to help them differentiate themselves in the market and to connect them with a local micro-loan partner when appropriate. And, they share success stories about this in their quarterly newsletter.
My Role: Along with meeting over 250 of these aspiring micro-entrepreneurs, I led the development of the process and procedures to support the service and helped identify a service owner. No small task given our short timeline; however, we wanted to focus achieving results quickly to demonstrate the value of the service and start helping the women quickly.
Media: I wrote up four stories from Ethiopia to share with our sponsor and his organization: John Hatch -- the founder of FINCA. [Click here for stories]
Employer: Mission To The World (US Faith-Based Organization)
Offshore Development BPO
Value:
Experian started out with "on-shore" developers located primarily in the Los Angeles basin, which has a high cost of living. When the credit industry started moving offshore, Experian initially resisted this trend and tried to maintain their development teams "on-shore". Their primary concerns with off-shore sourcing were existing employee moral and information security; however, the cost of development was significantly higher with this approach. Eventually, as competitors realized lower costs through off-shore models, Experian changed directions and started to consume off-shore development services. From an Information Security perspective we needed to develop a service that supported the business needs and managed risk appropriately.

People: The project quickly ramp up to several hundred developers and included Tata and Cognizant as partners. The project team within Experian consisted of a cross-functional team of developers and engineers focused on building a Citrix remote-desktop approach. This approach allowed Experian to quickly add new development partners while giving them virtual access to all the necessary resources they needed to begin development.
Impact: Within one year, we had sourced significant development projects off-shore. As Experian continued to grow rapidly the team scaled this service to several times the original deployment size.

My Role: I conceived and helped design the service that used a "walled-garden" approach where developers could reach into Experian for development and quickly access all the resources they needed while keeping risk down. In addition to this I led the Risk Assessment, and managed the Information Security risk throughout the initial deployment of the service.

Employer: Experian, Inc. (Subsidary of Experian PLC)

Enterprise Desktop Encryption
Value: As a credit bureau with over 200 million sensitive credit files, Experian's business model demands good Information Risk Management. Prior to developing the desktop encryption service, many different departments were using their own individual encryption systems to send files. Even worse, some reported not using any encryption when sending sensitive information and did not realize the associated risk from this. I led a design team in developing a business case for a central solution based around an ISO compliant PKI Entrust implementation. The original budget was $1.5 MM, but this grew into $2.5 MM as senior management accelerated the implementation timeline to 6 months (due to a security breach at a competitor that reduced their market capitalization by over 20%).

People : The encryption service primarily enhanced the security of information shared with various banking clients of Experian's and made the encryption of information easy (a big driver in the design).

Impact: The solution was the smoothest PKI implementation any of the industry leading consultants (Entrust, EY, and Deloitte) had heard of, and served 4,000 desktops at launch. The core infrastructure was designed to scale and eventually this approach was extended to other parts of the world.

My Role: I led the development of the business case, writing of the ISO certificate policy, and led the implementation team through the accelerated timeline to deploy the Public Key Infrastructure, the heart of the service. As I was transitioning to another position, the final role-out of the desktop encryption clients was performed successfully and on time by the remaining team members.
Employer: Experian, Inc. (Subsidary of Experian PLC)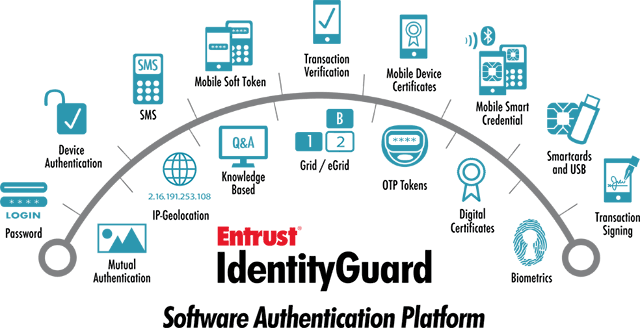 Incident Response
Value: While at Experian I re-started the Anti-Virus Task Force -- a cross-functional team that served as first-responders to security incidents. The service started with a focus on desktop and email virus protection and eventually spawned several related services focused on computer forensics and anti-phishing (webpage spoofing). These services protected the company from a variety of risks and provided management with better information on the root cause of risks.
People: The team consisted of technical team leads from across the operations team, including networking, desktop, email, Active Directory, Unix and helpdesk. Based on the level of the incident and type of threat I brought the appropriate team members in to help respond to each incident. This service was 24 / 7 and involved interacting with team members and law enforcement from around the world.
Impact: By taking a fast-response approach, the teamto quickly addressed threats and limited the impacts from attacks. This approach reduced the amount of information attackers could harvest from Experian and as a result theymoved on to focus on targets with slower responses, like our competitors. Over a six month period the team saw a significant increase in the effectiveness of defenses and a decrease in the number of attacks targeted at Experian.
My Role: While this Anti-Virus Task Force had existed in the past, it had fallen out of use prior to my arrival. When we saw a spike in virus and other attacks, we decided to restart the service with a new "fast-response" approach that I championed with management. Since this was an early role within the organization I received significant help running the service from management.
Media:
Chapter in Book: (2004) Barken L., Eder J. et al. Securing Our Wireless Community. In Wireless Hacking. (pg. 33-56). New York: Syngress Press. ISBN 1-931836-37-X [Click here to see summary]
Article: (2003, Aug.) Take Control of Wi-Fi Security. Mobile Business Advisor. [Click here to see text of article].
Employer: Experian, Inc. (Subsidary of Experian PLC)
Web Filtering
Value: When I joined Experian, the company was a US $3 BN revenue per year company with over 6,000 employees in the Americas. As an information broker, Experian's team of employees use the internet for a wide variety of research, and the company required a customized service for web filtering to support this wide range of use, while still minimizing exposure to risk from browsing dangerous, pornographic, or non-work-related websites.

People: This service served the US employees within the company and I ran the service on a daily basis. Periodically, the networking team would participate in upgrades or troubleshooting.

Impact: Using Cisco equipment installed by our Cisco engineers, I developed a custom-fit service that put employes in groups and websites into categories to make sure the Experian team had unfettered access to appropriate websites while still blocking high-risk content. For medium risk content we used the filters to slow down websites and deter inappropriate use (i.e. adding a 2 second delay to every page click on social sites for non-marketing team members). The service ran successfully during my tenure with no interruptions to the over 6,000 employees, and this included a 24 hour turnaround on service requests.

My Role: The infrastructure for this service was already in place when I arrived with a default set of filters in place; however, there was no concept of a service, just a product that had been installed. I worked with management to develop an understanding of the enterprise requirements and gradually customized the solution into a service that better met the ongoing and changing needs.

Note: While at Ernst & Young, LLP I had earned my Cisco Certified Networking Associate (CCNA) certificate that helped with running this service.

Employer: Experian, Inc. (Subsidary of British Public Company)
Price Notification & Demand Curve Mapping
Value:
Consumers often spend days, weeks, and sometimes months scouring the internet for deals on items they wish to purchase at the best possible price. This requires significant time that could be used for other things. On the other side of this sales transaction online retailers invest significant time trying to figure out the right price point to trigger a purchase with potential consumers.
The price notification service I conceived takes a traditional best-price comparison website and adds a feature for the consumer to indicate what price they would like prefer to purchase at. Once they have input a price the system keeps track of prices on that item and notifies them when a retailer has the item below their price point.
For the retailer the site keeps track of all the price points consumers suggest they will pay and helps them map out the demand curve for their products. Demand curve information is valuable information for companies trying to set the best price to optimize their profits.

My Role: While I helped conceive and brainstorm the value proposition for this service, I had already been accepted into the MBA program and left before the service was fully designed. This was implemented by a colleague at Experian's www.PriceGrabber.com business unit in 2008 after I left.

Employer: Experian, Inc. (Subsidary of British Public Company)
Information Security Risk Management
Value: At Ernst & Young (EY) I joined the newly formed information security consulting practice that spanned the US. This practice contracted with global 1000 companies to test their security perimeters and develop comprehensive risk management approaches. Of the 21 engagements I participated in or led, I was successful 100% of the time in demonstrating we could take full control of the clients computer systems. These engagements started outside the firewall with no security privileges and progresses until we gained access. I later went on to develop an information security risk assessment service at Experian under the Business Information Security Office (BIS0) for Credit Services.
People: For both EY and Experian the client for this service was primarily IT management.
Impact : When I started with the company, Experian had an informal risk assessment process that was largely undocumented. I added policy and procedure to support the service and an online system for documenting the flow of risk assessments using Microsoft's just-launched SharePoint technology. With this we maintained a flow of 80-120 assessments at any given time though our department, and tied this into a comprehensive risk monitoring framework to give management a more comprehensive picture of risk and level of investment in security.
My Role: At Ersnt & Young I came in as an entry level staff and primarily executed the ethical hacking service and other customized engagements for large clients. As I matured in the practiced I started helping develop the lab and teaching classes to clients and other staff. At Experian, I built a risk assessment service from the ground up and helped grow this to include a team of 4 information security analysts. While there was no designated manager for the service, I ran the metrics and recommended how assessments were divided among the team to the BISO.
Media:
Article: (2003, Feb.) Detecting Rogue [Wireless] Access Points. Mobile Business Advisor. [Click here to see text of article]
Employer: Ernst & Young, LLP (US) & Experian, Inc. (Subsidary of Experian PLC)